Our main focus is live music, so we've created our drinks menu to get you into the right mood and enjoy our wonderful performers.  We are simple and straightforward so you're not going to find some fancy Instagramable cocktails, but good solid drinks that will add to the vibe and make you enjoy live music even more.
We have partnered with our friends – Bicycle Boys Clubhouse and Gallery Pizza to bring you savory snacks that complement the drinks and music. Cheers!
Although this is a LIVE MUSIC venue, we do not have COVER CHARGE, but we have a 1 person/drink minimum!
Thank you for supporting live music!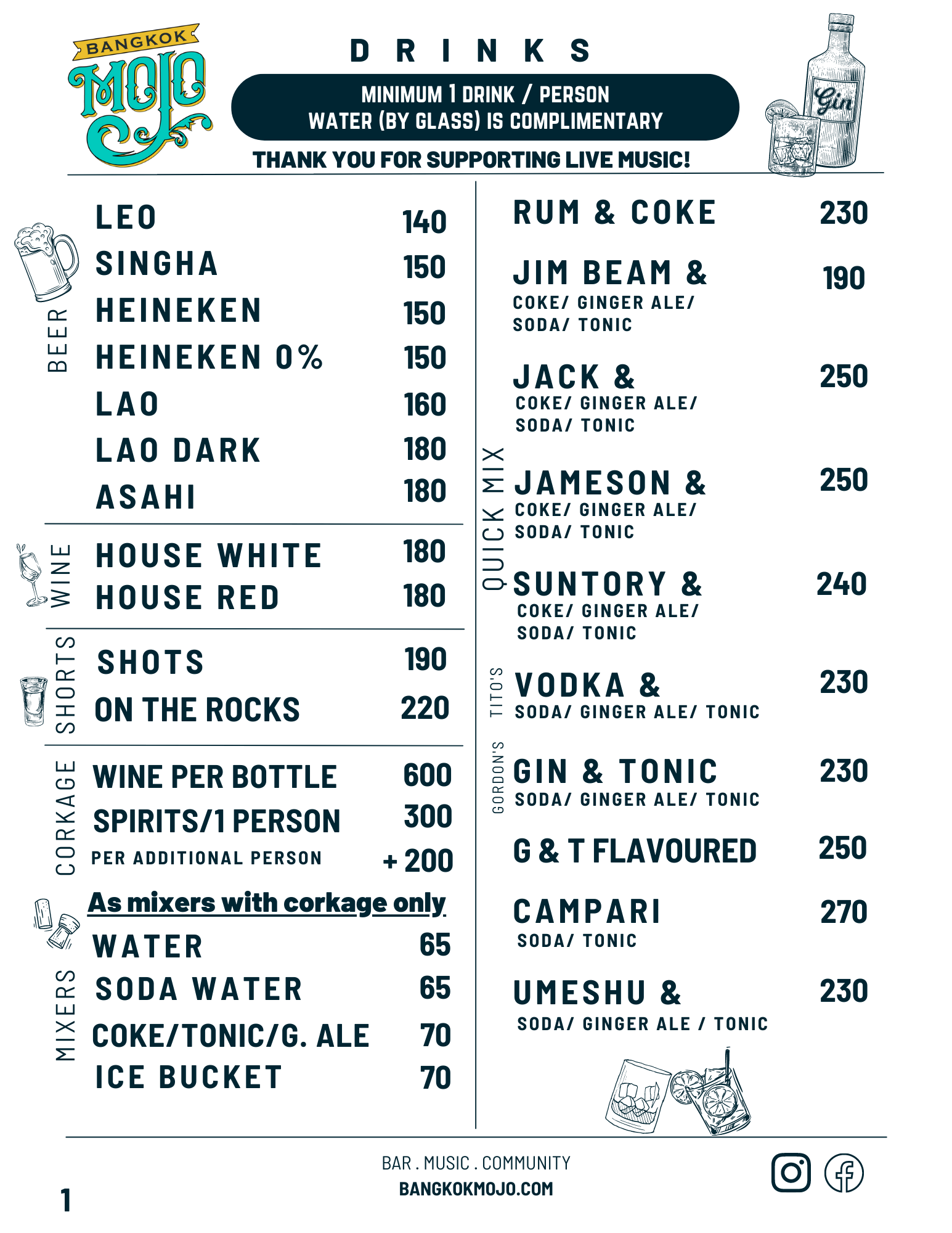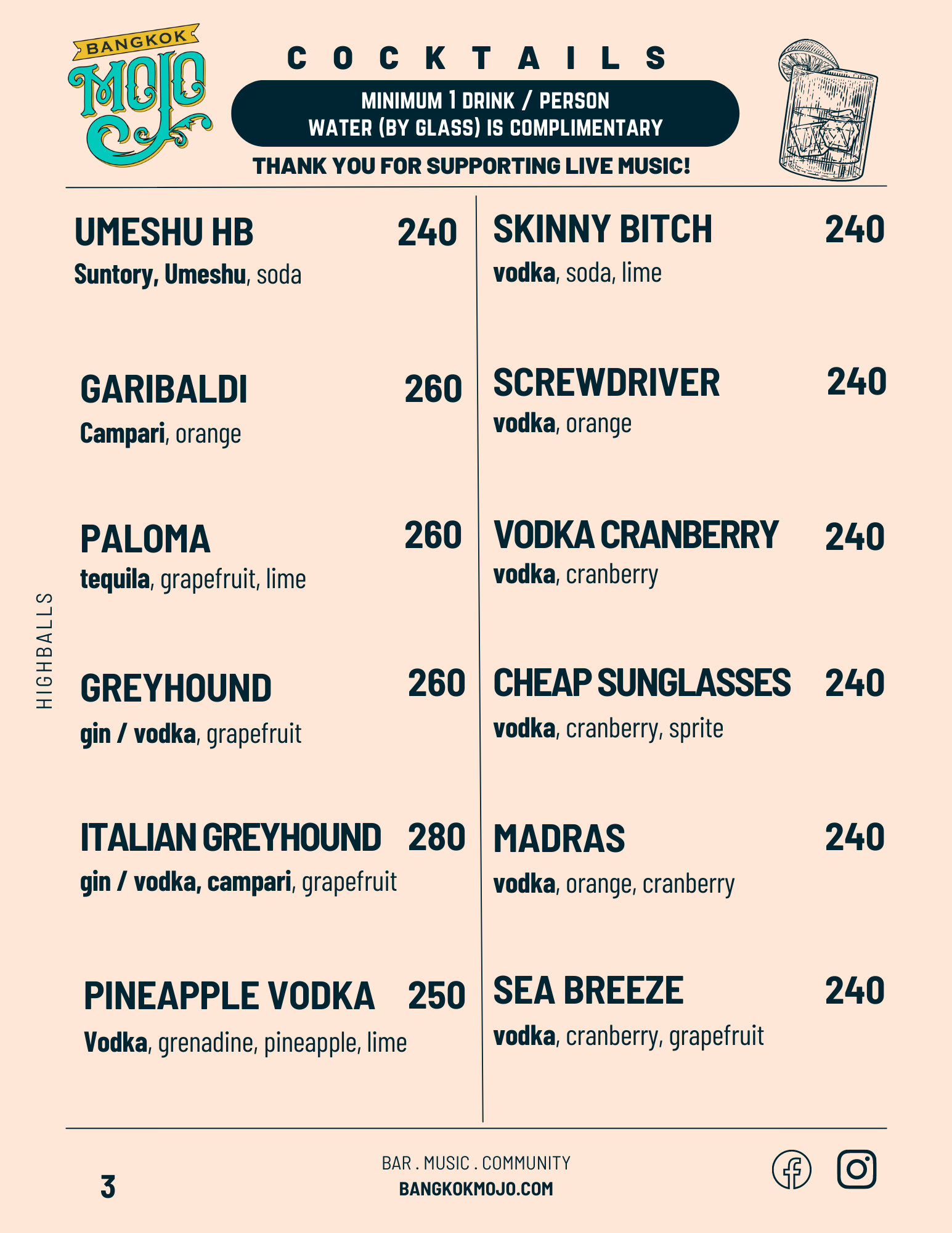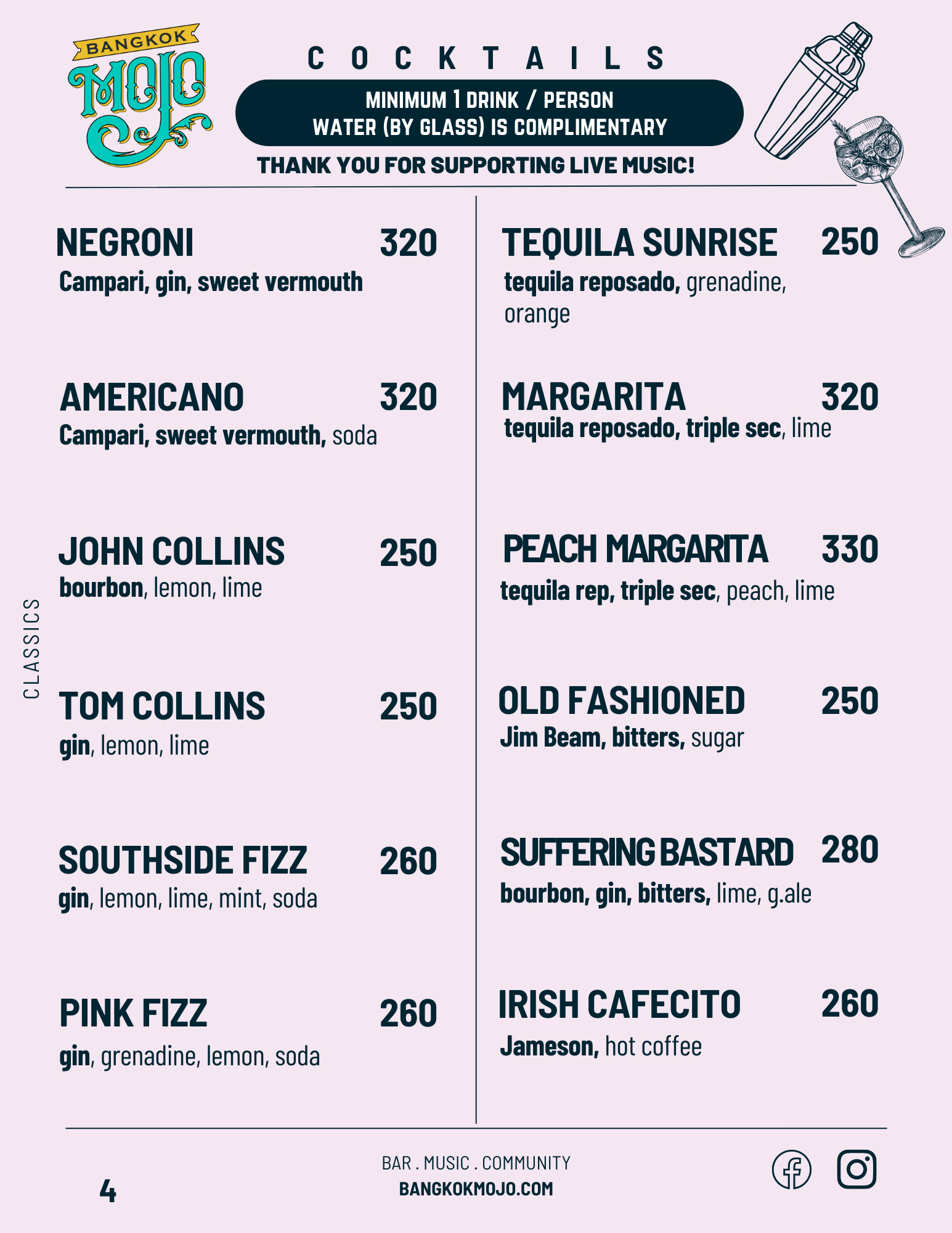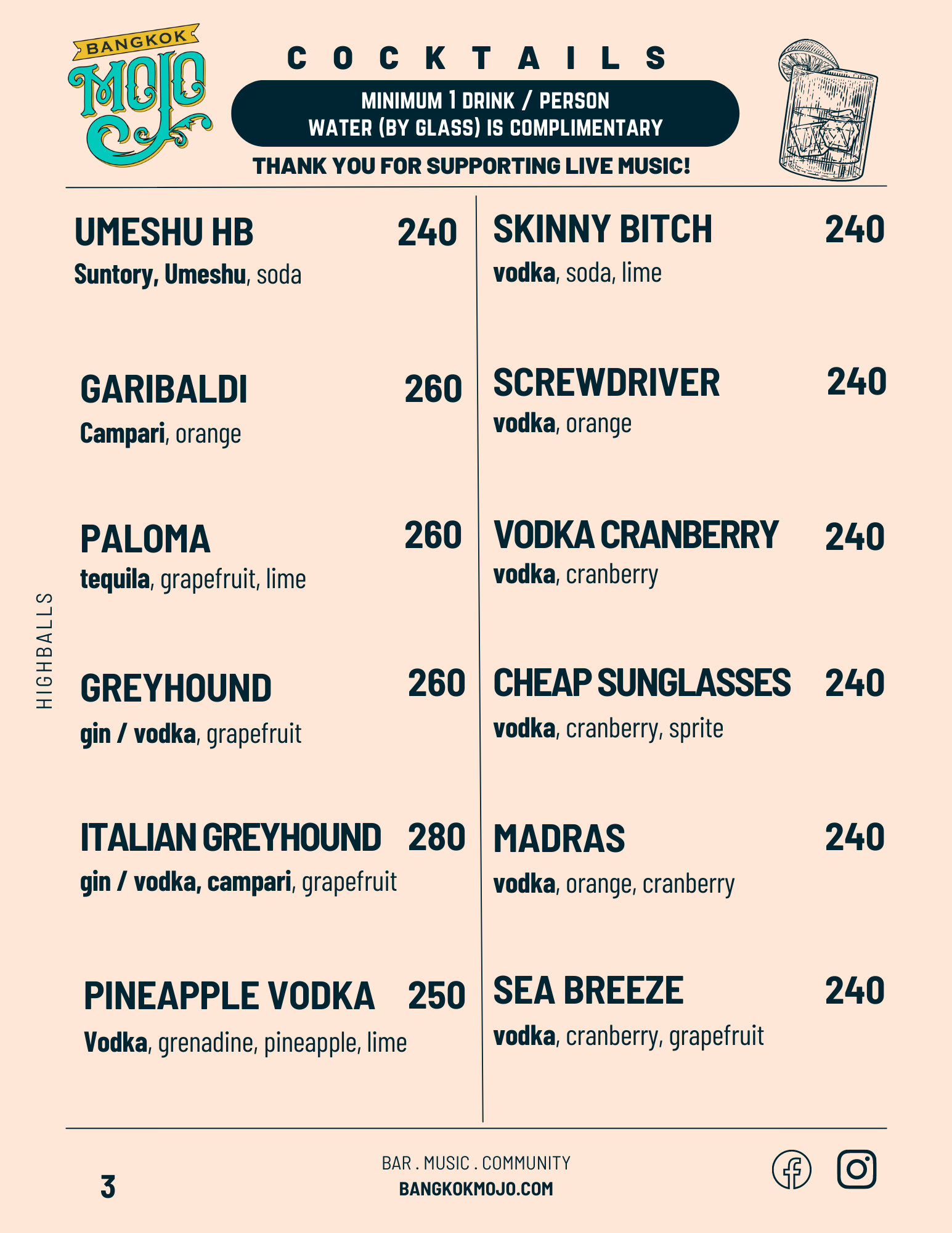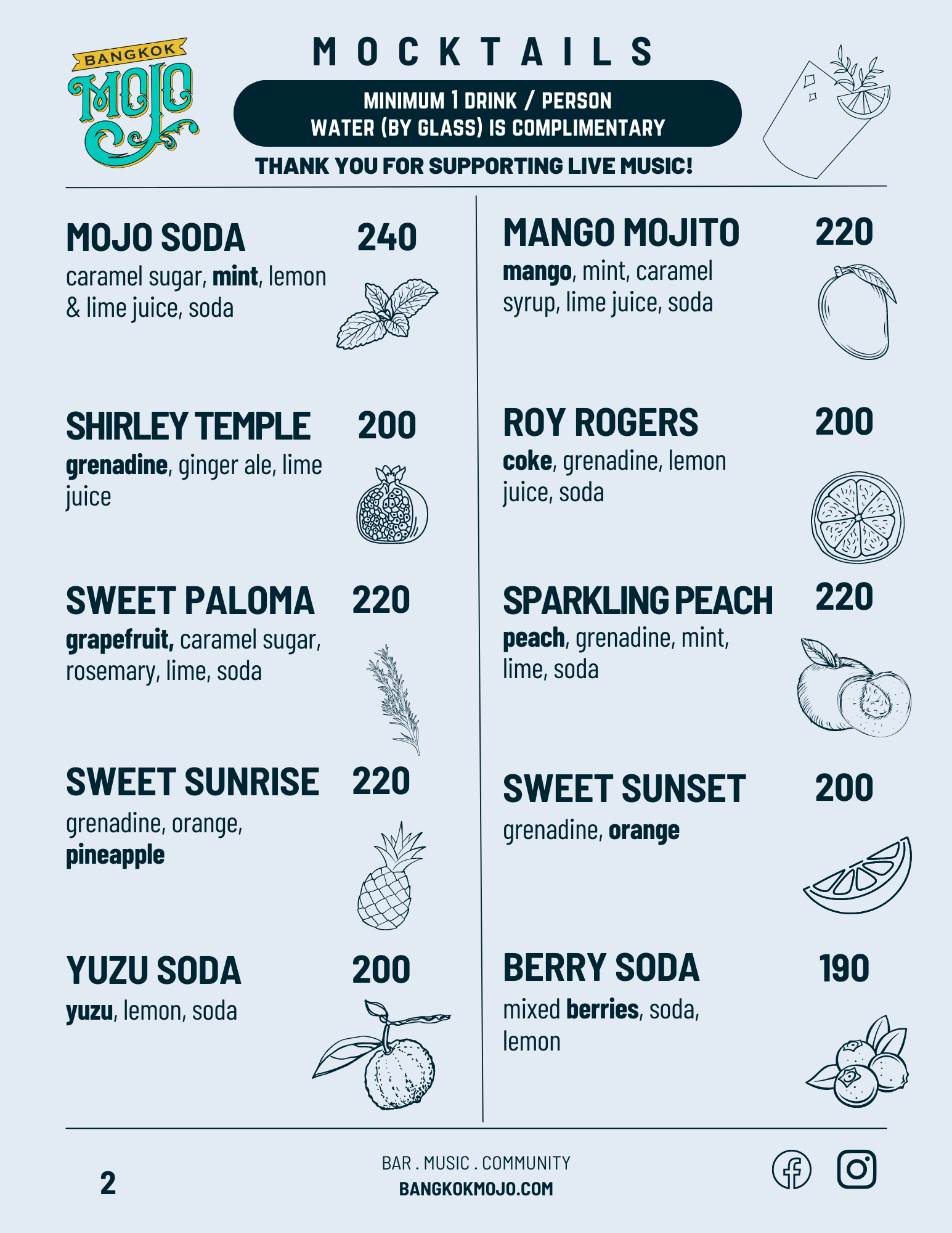 Visit
Charoen Krung 43, Bangkok
Free parking Soi 39
opening times
Mon & Tue: closed
Wed – Sun: 7pm – 12am